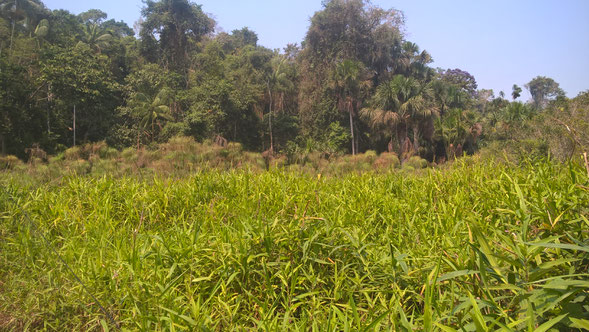 This time of the year is supposed to be winter in South America. As European you associate with winter cold temperatures, snow or at least rain. During the first two weeks we had some cold days. Not the same temperature as the European winter but close enough
-> about 15•C.
The temperature in the last couple of days was different. We had about 38•C and reached temperatures in the sun over 45•C.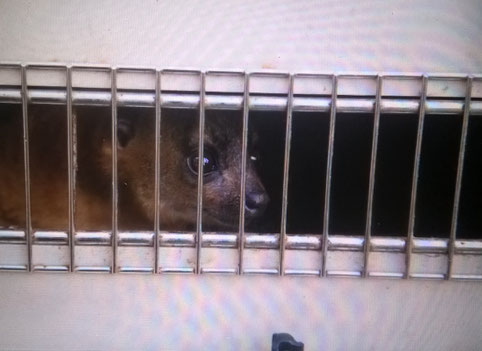 It was also time to release Kingkajou, a small nocturnal mammal. We released him bit more far from the station deep in the jungle where we opened the box and observed how he starts to discover the jungle. Below are some photos of the release activity.
---
This weekend we tried out one new ringing place called the "Laguna" (a part of the river Madre de Dios which is dry now). This place offered the possibility to ring new species which have never been caught before in Taricaya.
Highlights at this place: Amazonian Kingfisher, Spot-breasted Woodpecker, Pale-legged Horneo, Solitary Sandpiper and Southern-winged Swallow.
Another place we used to ring is a swamp 3km away from the Rescue Center.
The area is on the border of the reserve and wasn't used for the last 3 years. To get to the swamp all the volunteers had to clear the trails while working in >35•C. Only 5 people stayed at this place over night and continued to clear trails in the swamp. The area is similar to reed banks in Europe.
We had a crazy ringing session with more than 45 birds (new record for Taricaya).
Highlights: American Pygmy Kingfisher, 2 species of Cuckoos, Masked Yellowthroat, Bran-colored Flycatcher, Danacobies and Smooth-billed Anis.
Furthermore, beside all the beautiful birds we caught we got many thrushes and austral - boreal migrants.
We also recorded the Rufous-sidded Crake in this area which is a new specie for Taricaya!